Lisbon cabs : how to avoid scams and find cheaper alternatives ?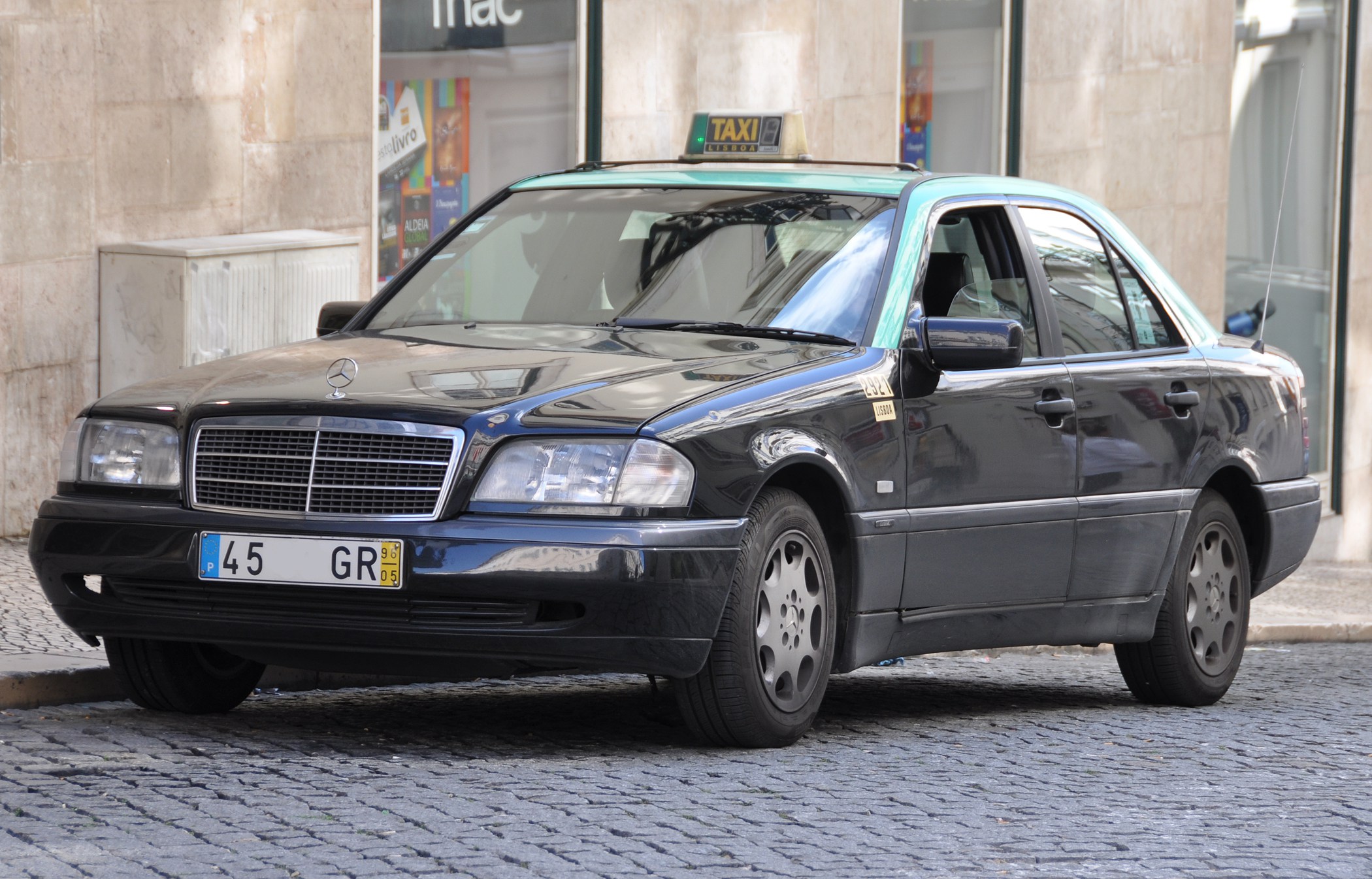 You will find that in Lisbon, it is very easy to take a taxi. In the city and especially downtown, taxis crisscross the Portuguese capital in the middle of the day as in the middle of the night. It is often a fairly convenient and cheap way to get around Lisbon especially if you are 2 or 3. You can also consult one of my articles on the comparison between all types of transport in Lisbon. Unfortunately, as is the case in some European capitals, taxis do not necessarily have a good reputation because some are literally ripping off tourists. In order to avoid the pitfalls of some taxi drivers in Lisbon, I have listed for you how to avoid scams. Another point I mention here are the alternatives to taxis, such as minicabs, to pay less for travel or just pay a fair price.
---
1. THE MOST DIVERSE SCAMS OF THE LISBON TAXIS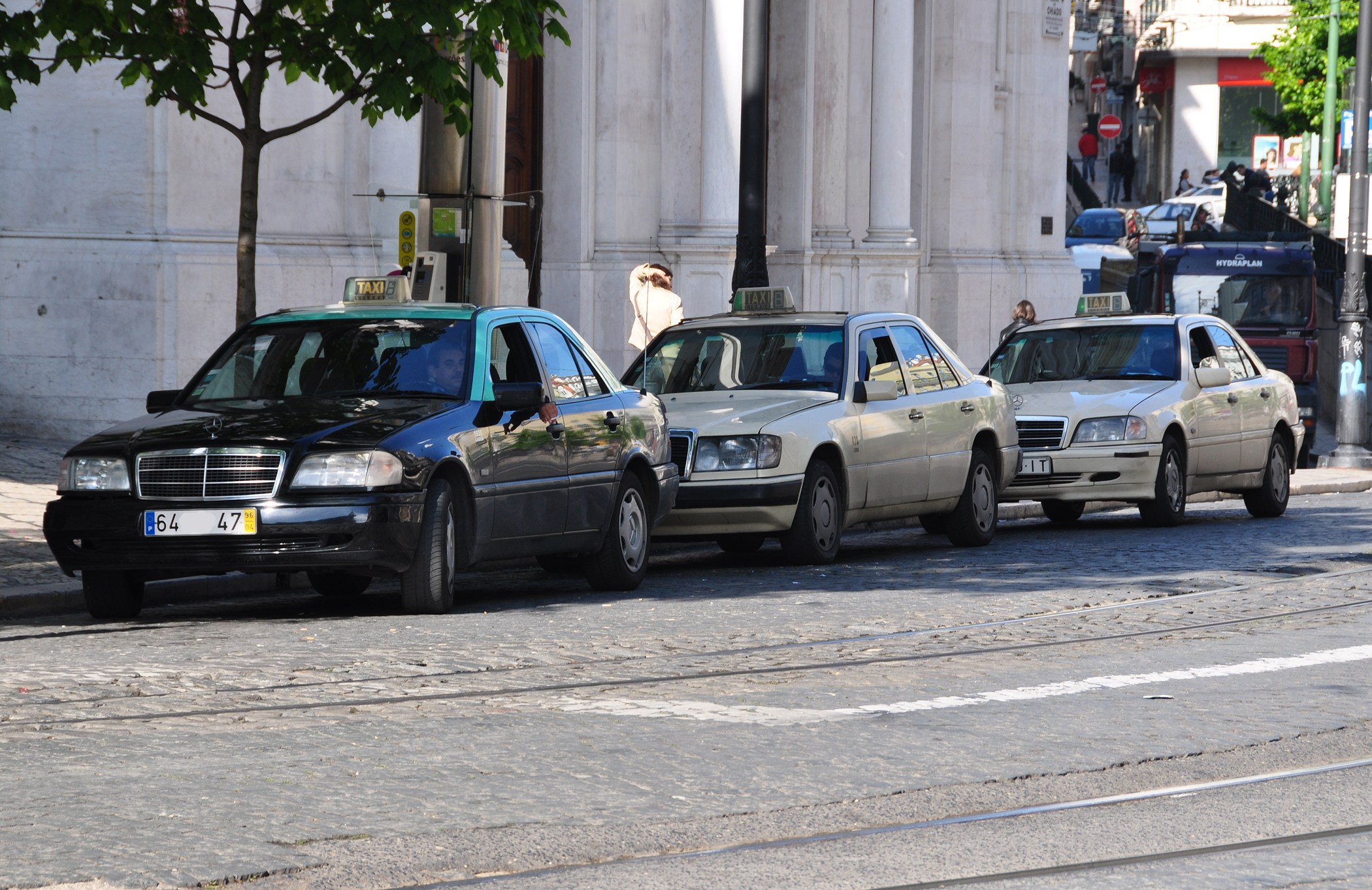 The taxi offers a package instead of turning on the meter : quite common in Lisbon, taxis offer you to pay a package for your trip. Indeed, be aware that all taxis Lisbon have the absolute obligation to turn on their meter when starting a journey with a customer. Often, drivers claim that the race will cost you less or that the meter is down, do not trust these speeches even if the driver seems friendly to you, it's simply a scam to make you pay a lot more expensive. The solution ? Ask to get off the car if it does not turn on the meter.
The taxi takes a longer path to make you pay more : know that Lisbon is not a very big city. So, in general, a race from one end to the other of the Portuguese capital can not cost you more than 30/35 euros maximum. So be careful, especially when you arrive at the airport, with drivers who prefer to walk rather than bring you to your hotel by the shortest route. The solution ? For long trips, find out about time and distance with Google Maps, you will see the normal travel time to get to your destination. When you get in the cab, tell the driver that you are going to that place and that it is so many minutes from what you have seen. If he asks you if this is your first time in Lisbon, say no, even if it's not true. So you will pass for a regular in the Portuguese capital and the taxi will be hesitant to rip you off on the ride.
Taxi that is not a taxi : be careful not to ride in a fake taxi. Official and registered taxis have a number on the side of the vehicle, a license is also present in the taxi. False taxis generally solicit their customers. At the airport, they approach you in the exit hall or in the city near the tourist places. Above all, do not ride in this kind of vehicles completely clandestine and uninsured for the transport of people. Be aware that a real taxi does not solicits its customers in Lisbon, you just have to signal when you see one circulate or go to a taxi station. The solution to avoid this trap ? Never ride in a vehicle for which you have been shut down by the driver or an accomplice.
The taxi that improvised itself tourist guide or gastronomic guide : never ask a taxi if he knows a good restaurant, a place where to listen to fado or a bar or a discotheque. Why ? Many taxis will not recommend the best establishments but simply those who pay them a commission to bring customers. As a result, you will find yourself paying more for your meal or evening with the establishment. Scams of this type are very common from taxis with tourists. So beware It is also possible that the taxi driver offers you a tour of the city and its monuments. The solution to avoid these scams? Never ask a taxi if he knows a particular restaurant or establishment. Just ask him to take you from point A to point B. If he insists on taking you somewhere else, politely refuse and tell him that you have an appointment at the place you told him.
---
2. ALTERNATIVES TO LISBON TAXIS : VTC AND PRIVATE TAXIS
To avoid the pitfalls of Lisbon taxis, one of the best solutions is to opt for private taxis or VTCs that are increasingly numerous in the Portuguese capital. The good aspect of these solutions is that you know in advance the price of the race, so you avoid unpleasant surprises. I have selected here the 3 most reliable solutions as an alternative to Lisbon taxis: private taxis from Hoppa or Taxi Leader and black cabs applications installed in Lisbon (Uber, Cabify and Blacklane).
TAXI LEADER for your travels and transfers between the airport and your hotel : Taxi Leader is a company equivalent that offers private taxis for your trips to Lisbon. The advantage is that in addition to offering transfers between Lisbon airport and your hotel, you can also book a taxi in advance to go from one point to another. Rates are attractive and the price is known in advance. To book a private taxi ride in Lisbon, it's >>> HERE.
———————————————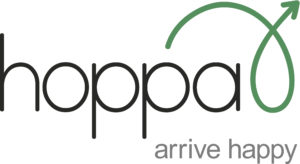 HOPPA for transfers between the airport and your hotel : an excellent alternative to Lisbon taxis is to book a private taxi in advance via the Hoppa website. The big advantage is that you will be able to book a vehicle that fits the numbers of people that need to travel. You can book a single sedan if you are 2 or 3 but you can also opt for a Mercedes Vito mini van if you are up to 5 or 6 people. Please note that it is even possible to book a mini bus or a bus if you are traveling in a group. The prices offered are extremely attractive and extremely economical for multiple trips. To book an airport-city center in Lisbon, it's >>> HERE.
———————————————
BLACK CAB MOBILE APPLICATIONS IN LISBON : As in most capitals and major cities worldwide, it is very easy to order a minicab in Lisbon. The advantage of these drivers is well known: a price determined in advance for your ride and cleaner and newer vehicles than traditional taxis. Here are the 3 main minicabs platforms available in Lisbon, click on a link and you will be able to install the application:

UBER >>> https://www.uber.com/en/cities/lisbon/

CABIFY >>> https://cabify.com/portugal/lisbon


BLACKLANE >>> https://www.blacklane.com/en/cities-lisbon