Lisbon Metro : map, fares, lines, stations and schedules in 2019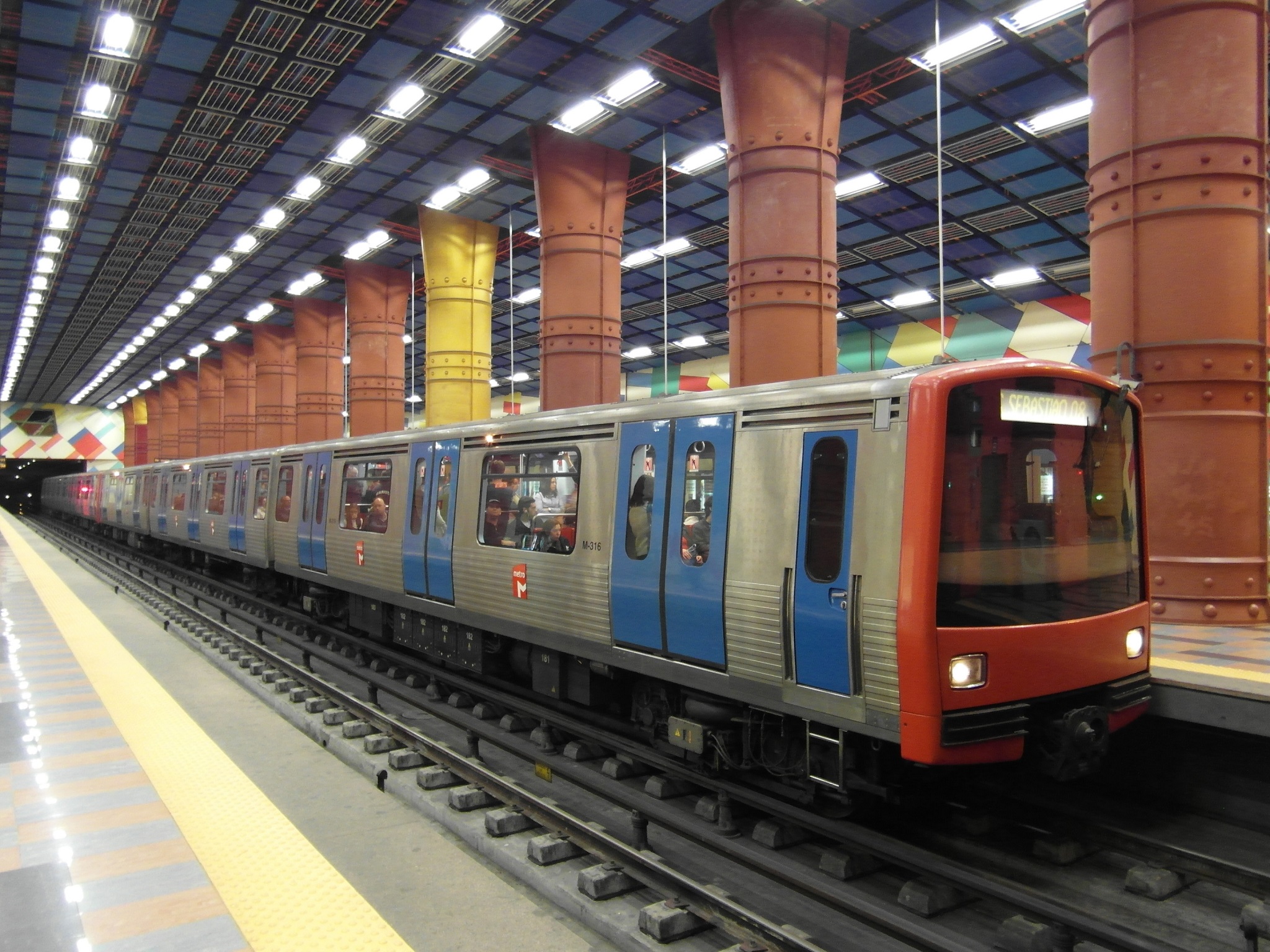 Lisbon metro is one of the most modern, reliable and fast in Europe. It includes 4 lines (Blue, Yellow, Green and Red) that allow you to cross the city from north to south and from east to west. You will move quickly in safe, clean, neat and air-conditioned trains and stations. In this article, you will discover all the practical information on Lisbon metro : map, fares, schedules, lines, stations.
---
Lisbon Metro map
Below you can consult the map of Lisbon metro (you can click on it to enlarge it) and all its connections with other public transport. 55 stations are spread over 46 kilometers of track. The 4 Lisbon metro lines are as follows :
The Blue Line (Azul), also called the Seagull Line (Gaivota) – inaugurated in 1959
The Yellow line (Amarela), also called Tournesol line (Girassol) – inaugurated in 1995
The Green line (Verde), also called the Caravelle line (Caravela) – inaugurated in 1998
The Red Line (Vermelha), also called the Orient Line (Oriente) – inaugurated in 1998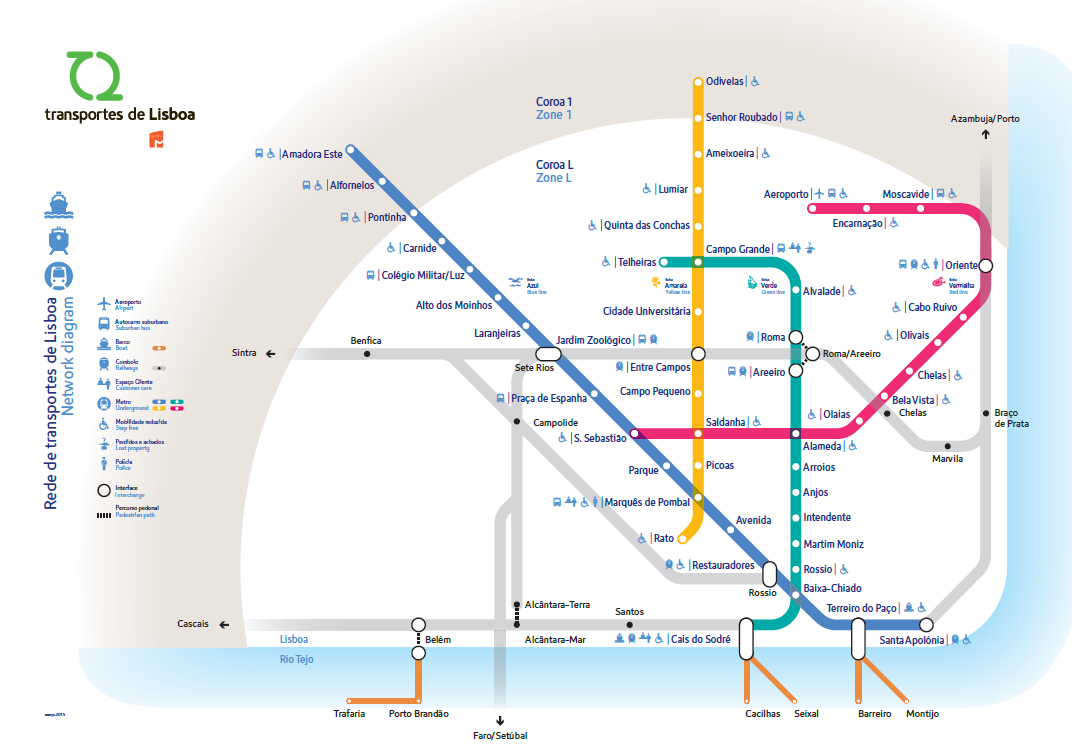 ---
Ticket prices and timetables of Lisbon metro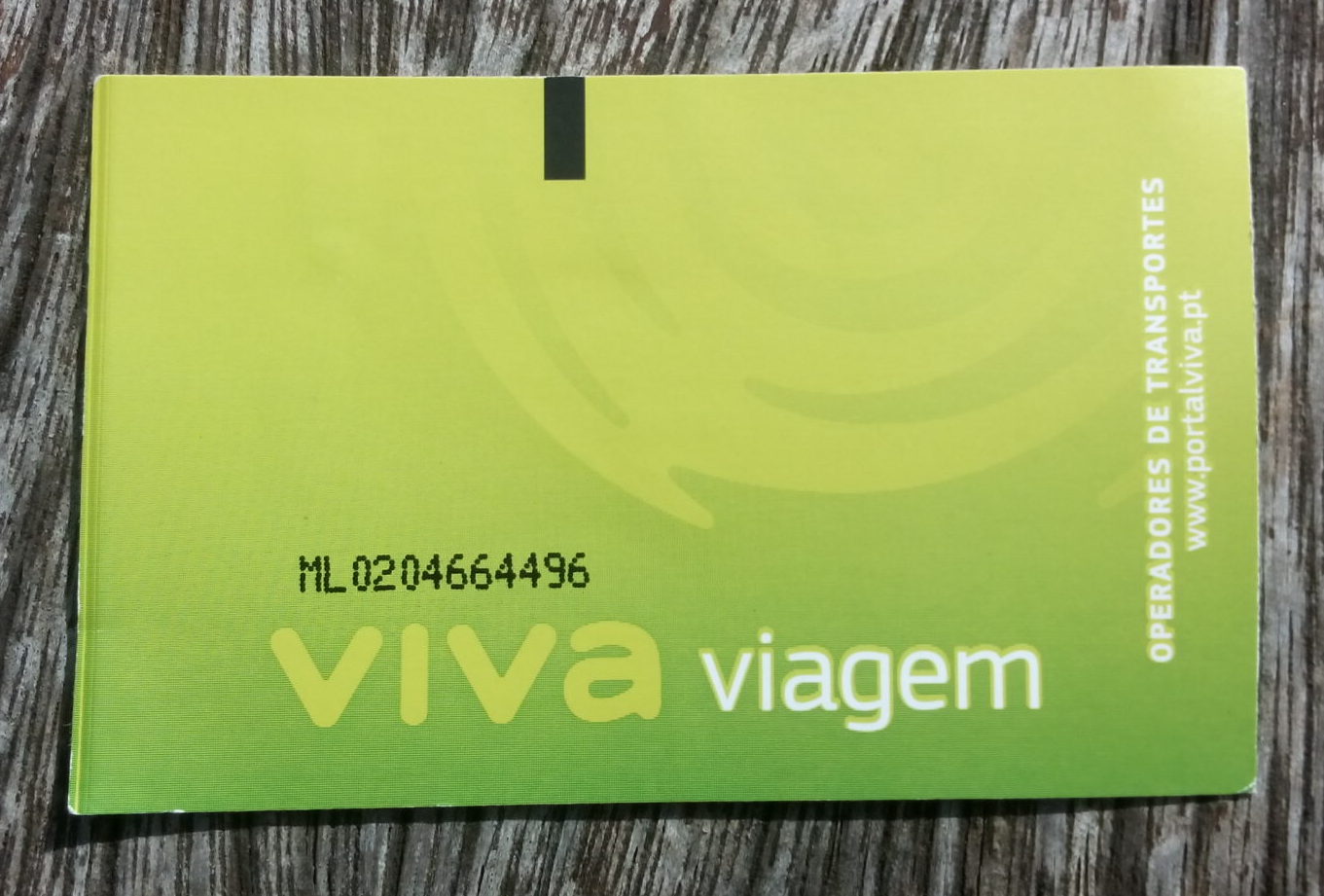 To access the metro, you must first buy a magnetic pass (Viva Viagem) worth € 0.50 from a teller or a terminal of the metro (display in English, Spanish and Portuguese). Then you must load this pass of one of this values : 3€, 5€, 10€, 15€, 20€, 25€, 30€, 35€ et 40€ . This pass also works in other means of transport in Lisbon : buses and trams. If you are going to use public transport during your stay, I recommend you to load directly the pass with an amount corresponding to what you expect to spend in transportation during your stay.
—————————-
– The prices of Lisbon Metro in 2018 are as follows :
Magnetic pass (Viva Viagem): € 0.50 (which will allow you to load your transport tickets and works in all means of transport of Lisbon and its suburbs)
One way with access to trams and buses : € 1,45
One way with only access to the metro : 1,31€
24-hour Metro and Bus pass : € 6.15 (the pass also allows you to use other means of transport in Lisbon such as trams and buses)
—————————-
– Lisbon metro timetable :
Lisbon Metro is open from 6.30am to 1am. The frequency of subway trains is on average one passage every 6 to 9 minutes.
---
THE LISBON CARD – To use Lisbon's transport free of charge
BOOK YOUR LISBOA CARD ON GET YOUR GUIDE >>> HERE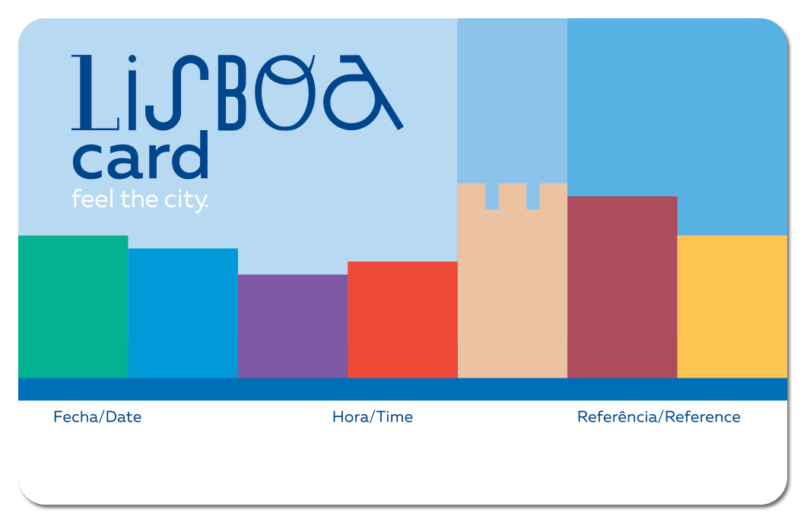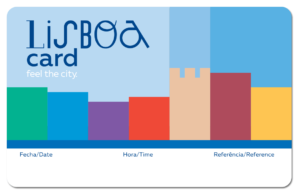 The pros of the Lisboa Card
I often talk to you in my articles about the Lisboa Card. Why ? It is a safe and easy way to save money during your stay in Lisbon. Depending on the card you choose, you will benefit from the following advantages for a period of 24, 48 or 72 hours :
Free access to all means of transport in Lisbon : metro, bus, tram and trains to Sintra and Cascais
Free admission to 26 museums and monuments in Lisbon
Discounts in some souvenir and traditional craft shops
Tourist tours at reduced prices
Lisboa Card prices
This card is very economical when you compare its price to the benefits it provides :
24-hour card : 19€ for adults and 12€ for children aged 4 to 15 years
48h-hour card : 32€ for adults and 18€ for children from 4 to 15 years old
72h-hour card : 40€ for adults and 21€ for children from 4 to 15 years old
How to buy and collect your Lisboa Card ?
So if you want to travel by metro or other transportation in Lisbon and visit some museums and monuments, the Lisboa Card is really essential because it allows you to save a lot of money and will make your life easier. No more need to charge your metro pass every time, no more need to buy the entrance for each monument or museum.
Where to buy and collect the Lisboa Card ?
Where to buy it ? in advance on the GET YOUR GUIDE website >>> HERE
Where to get it back ?
at the airport as soon as you arrive (between 7am and Midnight – arrivals hall)
at the Ask Me Lisboa tourist information centre next to the Praça do Comércio
at the Palácio Foz on the Praça dos Restauradores (between 9am and 8pm).
BOOK YOUR LISBOA CARD ON GET YOUR GUIDE >>> HERE
---
Some tips on Lisbon metro
– Keep your receipt when you buy a ticket
I recommend you to keep the receipt of the purchase of your ticket that you will charge on your magnetic pass. Indeed, it is possible that your pass, made in a rather flexible cardboard, demagnetizes in contact with coins or other magnetic cards. If this happens, you only have to present your receipt to a controller or a counter to replace your pass or remagnetize.
– Respect some simple safety instructions
Lisbon is a safe and low-risk city, however, you should respect the usual recommendations to avoid falling victim to anything : beware of pickpockets in busy stations, always keep an eye on your bags and luggage especially when you return or leave the airport by metro, avoid being alone in a metro train if you move late in the evening and avoid anyone who seems suspicious.
---
A bit of history about Lisbon metro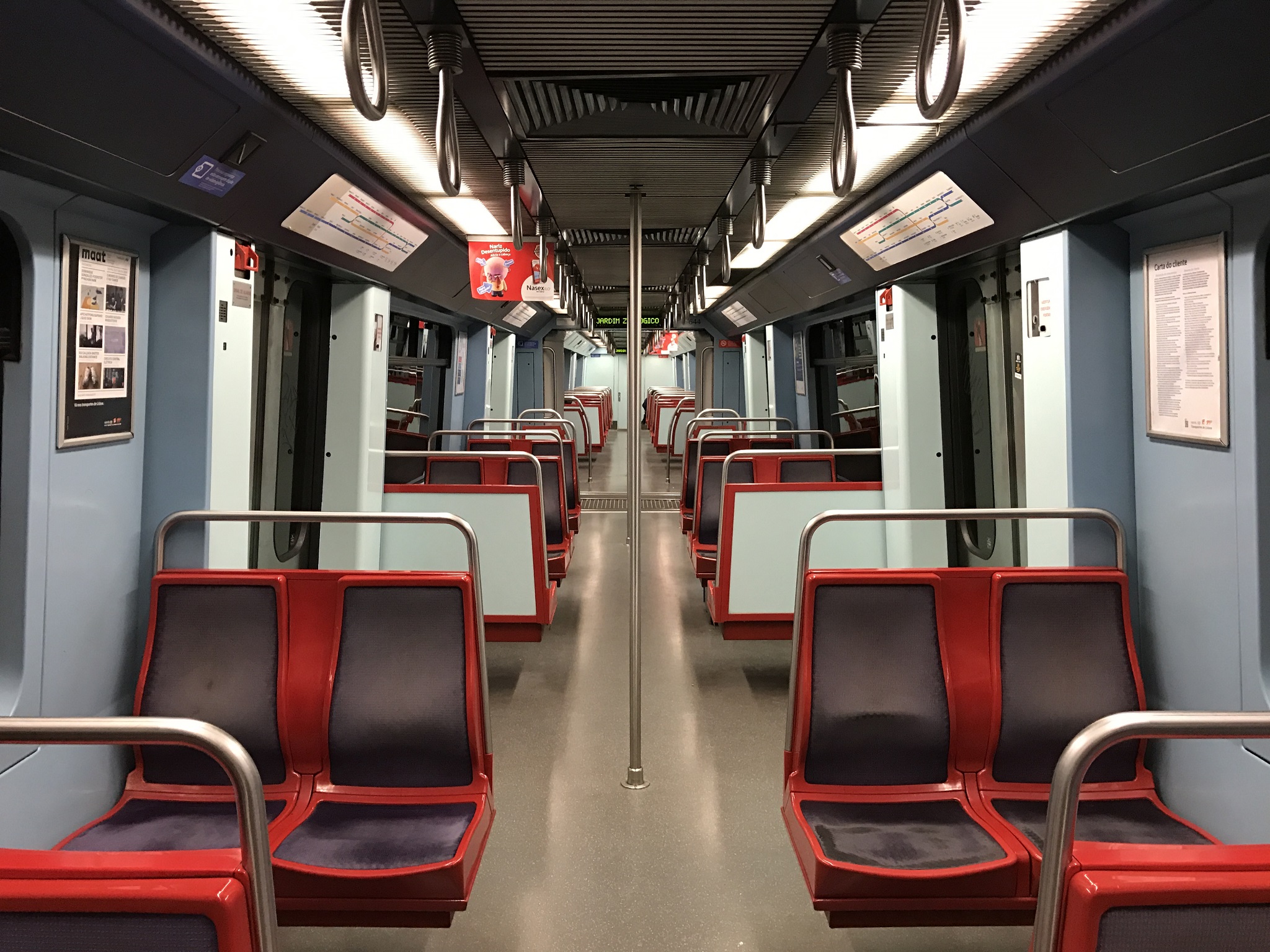 The first part of Lisbon metro started in 1959 with the introduction of a single line with two branches, which today corresponds to a part of the Blue line and the Yellow line. Then, various extensions were made between 1963 and 1972. At the time, Portugal was under an authoritarian regime and the financial means to extend the network were quite limited. Especially, that at the same time the 25 April bridge over the Tagus was under construction. Despite these constraints, the aesthetics of the resorts were particularly neat. The architect Francisco Keil do Amaral, who had already built the first terminal at Lisbon Airport, designed the prototype of the stations. The resulting design concerned all the stations built until 1972 : frescoes painted with the technique of azulejo, Portuguese ceramics painted by hand.
After the Carnation Revolution in 1974 and the fall of the dictatorship, the work of the metro was suspended until 1986 and the entry of Portugal into the European Economic Communication. In 1988, works have resumed and the decoration of the new stations was entrusted to famous Portuguese artists. Then, starting in 1990, more intensive works have begun with the change of names of some stations and a reorganization of the various subway branches. In 1998, the structure of the 4 existing lines was created. In the following years, new stations were regularly inaugurated to extend the lines. The last extension dates from 2012, with the arrival of the Red Line (Oriente) to Lisbon Airport and connecting it to the center of the capital (Saldanha) in 16 minutes. You can also read my article on how to reach the center of Lisbon from the airport.